Episodes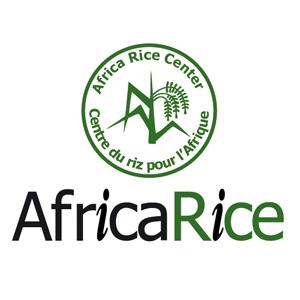 Thursday Dec 04, 2014
Thursday Dec 04, 2014
Rice is the most rapidly growing food source across Africa and has become critical for food security in many countries. With increasing urbanization, the demand for convenience foods like rice is rising in the continent.  
However, African rice farmers are confronted with great difficulty in selling their rice due to prevailing perceptions about the poor quality of locally produced rice. In many African countries, locally milled rice is of variable quality with a high percentage of broken grains.
Sometimes unhusked grains as well as bran and husk fractions are found in the milled rice. The poorer quality local rice is therefore not competitive against imported rice on the market.
The Africa Rice Center (AfricaRice) and its partners strongly believe that it is essential to enhance performance in rice production, processing and marketing in Africa. Diversifying the use of rice will also stimulate commercialization and consumption of local rice.
AfricaRice is helping to develop and promote higher value rice‐based products using low-grade milled rice, which would otherwise be sold at a discounted price on the local market. Efforts are being made to use the flour from broken rice in baby foods and snacks for adults and children.
As part of a collaborative Canada-funded AfricaRice project, Ms Lynda Hagan, Research Assistant at the Food Research Institute (FRI) in Ghana, has developed noodles using flour from wheat and low grade rice.   
The rice noodle preparation is a good example of diversification from the traditional wheat-flour noodles.  "Tasty and innovative uses of rice can catalyze rural enterprises and raise income, especially for women farmers and processors, in our region," Lynda said. 
Ms Joyce Agbezudor, Technical Assistant at FRI, is going to show you how simple it is to prepare home-made rice noodles.
• 25 ml or 5 tsp cooking oil 
• 200 ml water (you can add a pinch of food color) 
Preparation (to be done one or two days before you cook the noodles)
• Mix rice flour, wheat flour, xanthan gum and salt in a bowl 
• Add egg white and cooking oil and mix well 
• Gradually pour water into the flour mixture and mix it with fork or fingertips to form a soft dough
• Place the dough on a lightly-floured work surface and knead for about 5 minutes, until smooth and elastic. Set it aside for 20 minutes.
• Knead it once more and pass the dough through the noodle extruder 
• If the noodle extruder is not available, loosely roll the dough on a rolling pin and cut the dough into strips of desired width
• Sprinkle flour on a tray and carefully unfold the strands in the tray
• Dry the noodles in the sun for one day and then store it in an airtight container at room temperature
• To cook, boil about half a liter of water in a vessel with a little salt and oil
• Add the noodles, cover the vessel and let it simmer for 5 minutes or till the noodles are soft. Test the noodles frequently because they become mushy if they overcook.
• Drain the noodles through a colander
• Rinse the noodles under cold water to stop the cooking. Drain once more. 
• Serve warm rice noodles with any sauce of your choice 
For more information, visit www.africarice.org or www.africarice.org/mobile
Podcast by : Savitri Mohapatra and R.Raman, AfricaRice