Episodes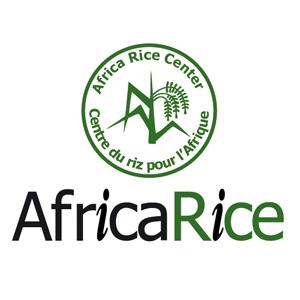 Thursday Apr 12, 2018
Thursday Apr 12, 2018
Citation for Dr Khady Nani Drame, IRS Laureate of the AfricaRice Dr Robert Carsky Award 2018
It is my pleasure to read the citation for the Internationally Recruited Staff (IRS) laureate of the Carsky Award for 2018, Dr. Khady Nani Dramé, better known to all of us as, Nani. The committee of the Carsky award has decided to bestow the IRS Carsky Award to Dr Dramé in recognition of her outstanding contributions to rice research in Africa and her commitment to AfricaRice in its efforts to boost rice self-sufficiency in the continent. Nani has been associated with AfricaRice for 11 years.
With this award, the committee has recognized not only the quality of the research undertaken by Nani, which is shown in a range of very good publications but also her leadership and communications skills to show the progress in rice research conducted at AfricaRice and to attract attention from the international rice research community and donors. I would like to illustrate this by a few examples.
At the 14th International Symposium on Rice Functional Genomics (ISRFG 2016), Nani was a keynote speaker at the inception of the symposium and gave a compelling speech on research at AfricaRice. I know since then the attention she gives to details and the care she takes in preparing her presentations. Soon after the session at the symposium, I was approached by the organizers and asked to nominate her to join the scientific committee as a representative of Africa in the next symposium. We thank her for being one of our strong ambassadors.
Nani enjoys science and molecular biology, and is always ready to discuss informally about research approaches for rice improvement – even sometimes in the hallways. It is stimulating, generates innovative ideas and raises staff morale. She is also a good science mentor and has coached several students when she led the biotechnology laboratory in Tanzania.
She recently took a new turn in her career by involving herself in refreshing our Center's strategy in capacity building. She is instrumental in seeking opportunities for funding new partnerships in capacity building, such as with the FAO South-South collaboration or with colleagues in USA or IRD (France) in support of rice partners in Africa.
Finally, she continues to keep up her interest in research and provides guidance as the AfricaRice focal point for Flagship4 on 'Global Rice Array' of the 'CGIAR Research Program on Rice Agri-food Systems (RICE CRP). In fact, she is just returning from a meeting relating to the CRP in Montpellier.
Dr Etienne Duveiller
Deputy Director General and Director of Research for Development
April 11, 2018