Episodes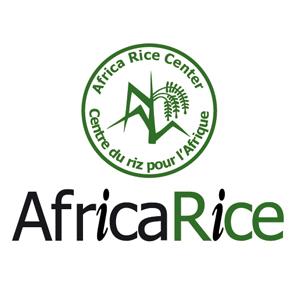 Monday Dec 14, 2015
Monday Dec 14, 2015
The Africa Rice Center (AfricaRice) received the 70th anniversary commemorative medal of the Food and Agriculture Organization of the United Nations (FAO) for outstanding contributions and remarkable collaboration in support of FAO's mission.
 On behalf of the FAO Director General, the FAO Representative in Côte d'Ivoire Mr Germain Dasylva handed over the medal and the commemorative publication "70 YEARS OF FAO 1945-2015" to the AfricaRice Director General Dr HaroldRoy-Macauley at a simple award ceremony held on 14 December 2015 at the FAO Office in Abidjan.
 "We are very pleased to announce that AfricaRice was selected for this award based on a rigorous and competitive process," stated Mr Dasylva. Highlighting the important work of AfricaRice, he gave the example of the emergency projects in Côte d'Ivoire carried out from 2006 to 2012, where seed of improved rice varieties developed by AfricaRice were distributed by FAO to vulnerable households.
 The award ceremony was attended by FAO and AfricaRice representatives as well as by the Director General of Scientific Research and Innovation, Ministry of Higher Education and Scientific Research Prof. Séraphin Kati-Coulibaly, who is also AfricaRice Board Member.
Gratefully accepting the award on behalf of AfricaRice and its 25 member States, Dr Roy-Macauley said that AfricaRice considers FAO as a strategic development partner in its quest to realize Africa's huge rice potential to contribute to poverty alleviation and food security in the continent.
"We are convinced that Africa has the human, physical and economic resources to produce enough quality rice in a sustainable manner to feed itself and in the long run to export to other regions," reiterated Dr Roy-Macauley.
He explained that to achieve this goal more attention needs to be paid to improving the entire value chain. AfricaRice is developing a business model around this concept based on the solid experience of Côte d'Ivoire and other leading countries in the region.
Both Mr Dasylva and Dr Roy-Macauley referred to the COP21 climate agreement and its relevance for Africa, which is most vulnerable to climate change.
"AfricaRice is increasingly putting emphasis on the development of climate-smart and gender-sensitive technologies for a productive, resilient rice sector in Africa, based on a sustainable management of natural resources," Dr Roy-Macauley said.
He added that efforts are also being put on rice innovation that will respond to the creation of employment and incomes especially for women and youth.
Speaking on the different institutional strengths of FAO and AfricaRice to make a more significant contribution to Africa's food security needs in terms of rice, Dr Roy-Macauley said that FAO has vast networks, strong technical expertise and long-term commitment to rice research and development in Africa.
AfricaRice and FAO are actively participating in several important initiatives such as the Coalition for African Rice Development (CARD). Moreover, the Declaration of the Third Africa Rice Congress held in October 2013 requested FAO to stimulate national, regional and global partnerships to help develop Africa's rice sector.
Dr Roy-Macauley mentioned that discussions during his recent meeting with the FAO Director General focused on the need for strong demonstration and visibility of the partnership efforts.
"That is why AfricaRice and FAO are especially conceptualizing the organization of an African Heads of State summit in 2016, which we are convinced will play a critical role in boosting rice sector development, in cross-cutting areas, and in particular related to the policy domain," explained Dr Roy-Macauley.
Congratulating AfricaRice for the FAO award, Prof. Kati-Coulibaly said that this sends out a strong signal of encouragement to the Center to continue in its efforts to help African countries, including Côte d'Ivoire, attain their ambition of rice self-sufficiency. "Cote d'Ivoire needs the strong support of both FAO and AfricaRice." 
Related links :